In February (has three months already gone by?) we launched our partner agent program giving home buyers and sellers the opportunity to see and make offers on homes in areas where Redfin agents don't serve. Home buyers use our site to search for homes and connect with an agent from another brokerage who shares our enthusiasm for great service, transparency and no sales pressure.
When we launched the program, in the dead of a grey Seattle winter, we expected a slow ramp up into the spring buying season. However, we were surprised to see the program take off from the start; likely due to the combination of low interest rates, a first-time home buyer tax credit, and a slow down in price declines in areas like the Inland Empire.
Let's take a look at how the last three months have gone.
Home Buyers Are Looking For Agents
The busiest partner region, by far, is the Inland Empire where over 900 home buyers have requested to work with a Redfin partner agent on homes selling for, on average, $360,000.
Wanting to See a Home is the First Point of Contact
Most homes buyers on our site connect with our partner agents by requesting to see a home:
50% of buyers got in touch with an agent when they wanted to tour a home
40% of buyers wanted to meet the agent first likely to better understand the home buying process
10% of buyers contacted an agent ready to make an offer on a home they'd already found
We Let Our Agents' Local Expertise Shine
Soon after launching the partner program, we made some changes in response to home buyer and agent feedback:
Reduced our partner's coverage areas: we split some big, unwieldy service areas into more targeted areas. For example South Riverside County became Moreno Valley & Perris, San Jacinto & Hemet, and South Riverside County (mostly Temecula and Murrieta). Our partners and their clients are happier when the agent is covering a more focused area.
Show recommended agents: with our last release, we show the agent we recommend you work with on every listing details page. We pick the agent based off of how many deals they've done in the area. We're working on loading every deal our partners do, whether it's with a Redfin client or not, to make our agents' profiles even richer and improve our recommendations.
Home Buyers are Happy With Our Partners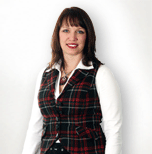 We survey everyone who works with one of our partner agents, whether they close on a home with a partner agent or not and publish all the results – the good and the bad, so that you can make an informed choice about an agent. Most of the reviews are overwhelmingly positive. Check out what a first-time home buyer in Port Orchard, WA had to say about their experience buying a home with Beth:
As first time buyers, we had no idea what all the procedures were in buying a home. Beth made sure that we knew everything going on in the background process which was extremely helpful. She was always available by phone or responded quickly to emails and SMS. I would recommend Beth to any fist time home buyer.
Our Partners Are Happy With Our Clients
Our top partner agent in Northern California, David in Santa Cruz, says that our home buyers are, "knowledgeable, sophisticated and an absolute pleasure to work with."
In three months a few of our partner agents have done quite well, connecting with 10 home buyers a month in the Inland Empire, San Francisco and Chicago.
Here are the top three agents based on gross commissions:
| Agent | Area | Pending | Closed | Total $ | Gross Commission |
| --- | --- | --- | --- | --- | --- |
| Julie | Inland Empire | 4 | 1 | $1,694,500 | $49,147 |
| Karen | Inland Empire | 5 | 2 | $1,531,000 | $44,617 |
| Derek | Inland Empire | 3 | 2 | $1,305,500 | $43,055 |
Recruiting is Tougher Than We Thought
We have stringent requirements for our partner agents to ensure that they are of the same caliber as Redfin agents; we ensure the agent has done at least 15 deals, we check at least three customer references, we interview them in person and we survey all their clients. Read J Philip's first hand experience joining us as a partner agent.
These requirements and a busy spring home buying season has made recruiting tough. So even though we now have over 60 partner agents we need more!
We've tried recruiting via craigslist (which unfortunately doesn't allow advertising of referral programs and blocks our job postings in some markets), Google ads and scouring Google in targeted areas for the top agents. We've partnered with some great agents, but we still haven't hit on the best way to reach out to progressive agents who put clients first. If you know any agents who shared Redfin's passion for the customer, transparency and no sales pressure here's our pitch to them. Or if you have ideas on how to reach them let us know.
Up Next: Online Tools & More Cities
Over the next few months we'll be working on tools that allow our agents as well as partner agents to work together with customers online. We'll also be looking at bringing Redfin to a few new cities.
Thanks to our charter partners, the home buyers who have reached out to them and everyone at Redfin who helped bring the partner program to life!