For your viewing pleasure on this St. Patrick's Day, Redfin rounded up seven homes for sale across the country that are beautifully decorated with a touch of green. Whether the color is used for a hallway, bedroom or bathroom, each abode has that extra lucky touch of the Irish. Be sure to check out the listing pages for additional photos, and be prepared to be green with envy!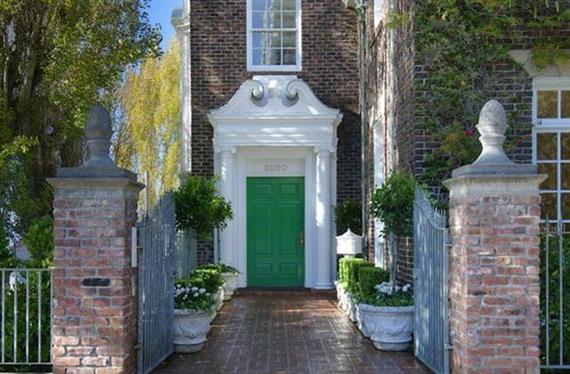 Price: $10,950,000
Beds: 7
Baths: 7
Listed By: Steven Gothelf, Pacific Union International
The luck starts as soon as you walk through the door of this gorgeous San Francisco abode, and anyone would be lucky to live in an estate that has breathtaking views of the Golden Gate Bridge, as well as a three-car garage, wine cellar, patio space and a fireplace!

Price: $7,250,000
Beds: 6
Baths: 6.5
Listed By: Theran Greer, Wilson & Goldrick Realtors
They say the grass is always greener on the other side of the fence, but it's safe to say that it is definitely greener in this Austin bathroom. The toilet must be one lucky throne to sit on.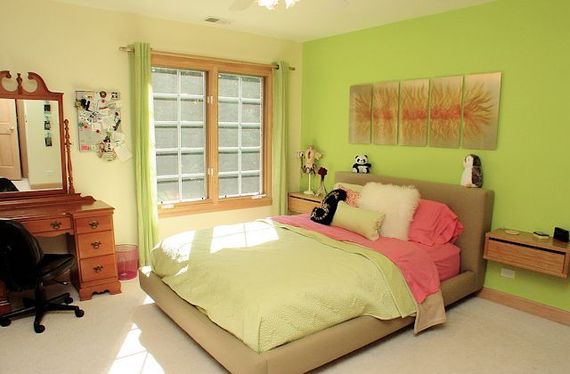 Price: $1,475,000
Beds: 5
Baths: 4.5
Listed By: Denise D'Amico, RE/MAX Central Inc.
Most of the green you see on St. Patrick's Day is obnoxiously bright, but this bedroom certainly does it right! You'll have nothing but sweet dreams in this cozy green cave.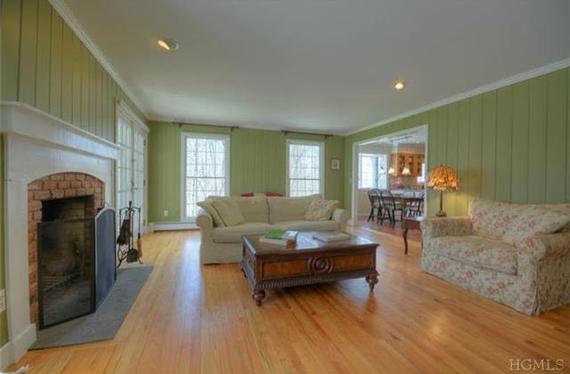 Price: $1,150,000
Beds: 4
Baths: 3.5
Listed By: Angela Kessel, Houlihan Lawrence Inc.
The light green paint in this living room is sure to calm the nerves, which is exactly what you'll need after a wild St. Patrick's Day celebration.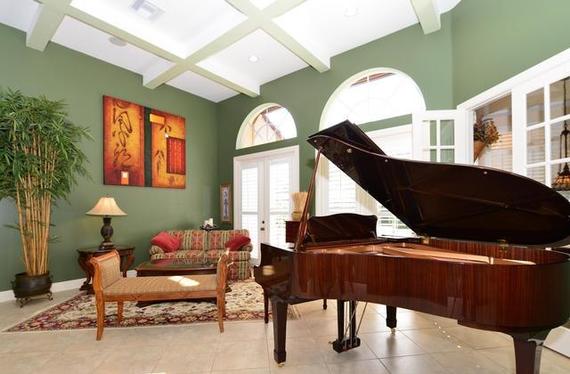 Price: $1,225,000
Beds: 6
Baths: 4.5
Listed By: Travis Thomson, Waterftont Prop & Club Communi
It's grand, and it's green! And no, we are not talking about the piano. Play a couple of lucky notes in this room, and any day will start looking brighter.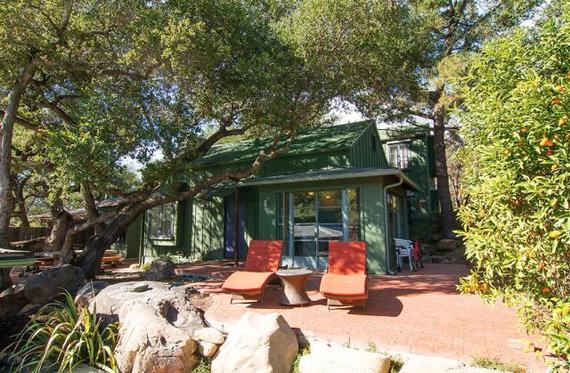 Price: $1,425,500
Beds: 2
Baths: 4
Listed By: Patricia Waltcher, Coldwell Banker Property Shop
The luck of the Irish can be seen for miles at this California home, which is green in more ways than one: It was built with recycled materials and has a bright green exterior.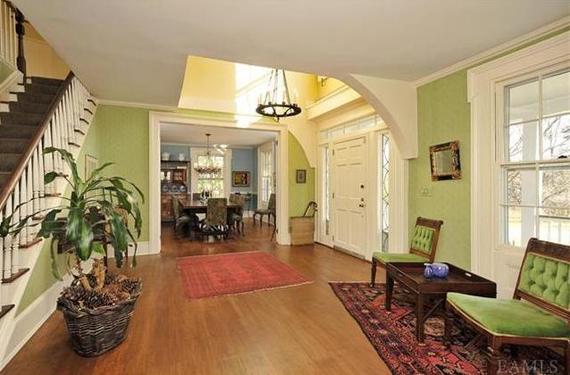 Price: $1,675,000
Beds: 6
Baths: 4.5
Listed By: Bitsy Maraynes, Houlihan Lawrence Inc.
This grand green entryway with matching chairs has plenty of charm! No four leaf clovers needed.