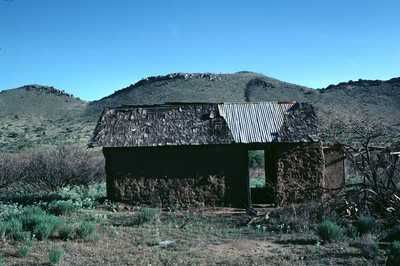 Cozy 1 bedroom, unlimited bath home.  Offers an Emersonesque-like commune with neighbor.  This unique beauty offers a sprawling yard and open floor plan to it's lucky buyer.  Come check it out!
I have always loved the descriptions of homes in advertisements, on the MLS or anywhere else you can find them.  In fact, years ago, part of my job was writing those blurbs for newspaper ads at a real estate office.  And according to the Chicago Sun Times, the words used in those ads actually have a lot to say about the home.
Their study included 9 large metro-areas (including the OC), and had several interesting findings, including:
"For the most part, "nice" is used to describe homes under $250,000.

Frequently used quirky words to grab attention include "wow," "cool," "savvy" and "fussiest."

Here are the top 20 subjective words used to describe homes overall: perfect, gorgeous, wonderful, lovely, quiet, updated, entertaining, easy, oversized, old, fabulous, beautifully, stunning, charming, spacious, potential, plenty, luxury, style and quality.

The areas with the highest number of listings mentioning price reductions are Washington D.C. (8 percent), Orange County (5.9 percent), San Jose (5.6 percent) and St. Louis (4 percent). Chicago, Boston, Dallas and Miami were all at 2 percent."
Other terms & translations:
-Commune with nature = enjoy the raccoons in your attic and the family of skunks under your front stoop
-Recent exterior work = the bullet holes from the last drive-by were recently patched
-Friendly neighbors = (just walk away if used in conjunction with exterior work) duck if they slow down while driving by  your house
-Major price reduction = this house has been on the market forever and the selling agent is on their last leg – buy now please!
-Sprawling floor plan = the owners who were trying to flip this gutted the place and ripped out all walls only to run out of cash to finish the flip
-Potential = it's cheap now but will probably give you a huge headache and cost way more to fix it than you think!
-Location, Location, Location! = your "stunning view" overlooks the 405 and your side wall sporting the master window backs up to the back of the Ralph's semi-docking station to unload shipments at 5am every morning
-Ocean View = If you stand on the left side of the master bath sink at a 47-degree angle on a perfectly sunny day you can catch a shimmer of  Ol' blue sparkling back at you (this happens approximately 3 days a year)
-Exterior Freshly Repainted = tags and grafitti recently painted over
-Cute = it's small enough that you can cook your eggs on the oven and clean your bathroom on the other side of the house without ever moving your feet
Obviously this is all done in jest – but do remember, these are advertisements and just like all ads, there is bound to be some exagerration or fallicious argumentation behind it.  I'd also love to hear other descriptions and their "translations" to add to the list!