By Jeff Bale, Redfin Portland Market Manager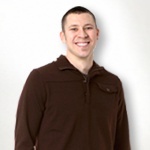 Looking for a three-bedroom, two-bath bungalow in close-in Portland?  Put on your running shoes… they're goin' fast.  So are mid-centuries, new construction infill, and most everything else priced right.  With inventory on the decline throughout 2011 and interest rates continuing to remain at historical lows, buyers have been climbing over each other to get a good house.  Does this make is a good time to sell?  You bet.  Low inventory, low interest rates and eager buyers is always a recipe for sellers controlling the market.  A quick word of caution though… you still have to price it right.  Today's buyers have tons of information at their finger tips and know what homes in the area are selling for.  If the home is overpriced, buyers have proven that they're willing to sit and watch.  Appraisers are also very cautious, so price the home right.  If you're holding out for 2007 values again before you sell, get comfortable… it's gonna be a long wait.  By then interest rates will likely be way up, and so will the number of homes on the market.  Current conditions are just about as good as it gets.
What about buyers?  Values are down nearly 29% since '07 and the average interest rate is roughly 36% lower.  Whether you can throw down cash for the house or are driven by your monthly payment, this news is all good.  I'll through in a word of warning for you buyers too… once you find the home you love, be ready to act quickly.  Many homes are selling within 24-48 hours of showing up on market.  Sellers are looking at multiple offers and often getting more than their asking price.  Be ready to make a decision, but work closely with your agent to set a price limit, stay focused on your true home buying needs and try to keep emotion out of the equation.  You still want to pay the right price and just like any relationship, three months after you close the deal, the honeymoon's over.  Make sure the house is really a great fit, and doesn't just offer a super cute porch swing.
So here's the skinny on the numbers…
Inventory Slide Continues
The story in Portland in January was all about buyers having less to choose from. The number of homes for sale in Portland fell 10.3% from December and 37% from January last year, to 2,083.
Given the pace of sales and the number of homes on the market, it would take 3.9 months to sell through the current inventory, a term known in the industry as "months of supply." In a market balanced between buyers and sellers, we'd expect to see 6-7 months of supply, so this represents a slight advantage for sellers in Portland, but a more balanced market than December's 12-month low in months of supply.
Sales Drop by 24% in January
We've all heard that real estate is seasonal, and one look at the chart of the number of home sales reinforces that. There were 532 sales in Portland, representing a sharp decrease of 23.6% since December 2011, and down 8.4% since January 2011. This is largely due to the fact that not many people are out looking for homes during the holiday season, and so fewer offers were written between Thanksgiving and New Year.  With a typical closing period of 30-45 days, we see the impact in January and early February.
Portland Median Sale Price Up 8.5% for the Month
The median sale price for a single-family home in Portland was $225,750, up 8.5% from December 2011 and up 0.3% year over year from January 2011. The per-square-foot price was also up 6.6% month over month, to $162, but down 2.4% year over year.
Redfin's housing market data combines public records, local multiple listing services, for-sale-by-owner and other verified sources. The data is validated by Redfin analysts to ensure it is comprehensive and accurate. Redfin publishes these reports each month on or around the 10th of the month, for the previous month. As a tech-focused broker, Redfin is the only company with access to this level of data.