By Anna Nevares, Redfin San Diego Area Manager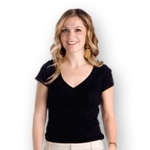 With the number of homes on the market continuing a steady, month-over-month downward trend, it's no surprise that buyers are willing to resort to tactics they would have scoffed at just a few months ago.
One tactic is accepting a back-up position and hoping the first deal falls through so they can snap up the home without having to re-negotiate. In years (and even months) past, buyers would rather wait for the property to come back available rather than committing into a back-up position. That said, it's not yet a traditional seller's market. Although there many buyers out there, they aren't willing to pay premium prices when trends are continuing down. So sellers, price it right. Buyers, make a competitive offer, and know that it might take several offers before one sticks.
Inventory slide continues
The story in San Diego in January was all about buyers having less to choose from. The number of single-family homes in San Diego fell 8.2% from December and 36.8% from January last year, to 1,987.
Given the pace of sales and the number of homes on the market, it would take 3.4 months to sell through the current inventory, a term known in the industry as "months of supply." In a market balanced between buyers and sellers, we'd expect to see 5-6 months of supply, so this represents a slight advantage for sellers in San Diego, but a more balanced market than December's 12-month low in months of supply.
Sales drop nearly 28% in January
We've all heard that real estate is seasonal, and one look at the chart of the number of home sales reinforces that. There were 520 sales in San Diego, representing a sharp decrease of 27.5% since December 2011, but up 9.2% since January 2011. This is largely due to the fact that not many people are out looking for homes during the holiday season, and so there are less people ready to buy early in the year.
San Diego Median Sale Price Down Slightly for the Month, Year
The median sale price for a single-family home in San Diego was $370,000, down 0.5% from December 2011 and down 2.5% year over year from January 2011. The per-square-foot price was also down 2.9% month over month, to $234, and down 4.5% year over year.