By Anna Nevares, Redfin San Diego Area Manager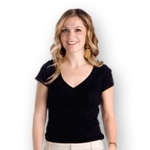 Another month, another chapter in the low inventory story in San Diego. A well-priced home barely has a chance to say hello to the market before a big "pending" banner goes over the picture on Redfin's website.
Our agents here in San Diego have noticed that a lot of the bidding wars are coming from homes that are intentionally priced below their market value to spark that competition. So a home that the seller expects to fetch $500,000 might be priced at $475,000.
I'm telling my clients to be ready to play that game as well when deciding the most they're willing to pay for a home. If you're able to pay $500,000, try putting your cap at $475,000, since there's a good chance you'll be coming up against other offers. In this market of low inventory, it could be a while before another home comes along that you like as much. Sellers are intentionally pricing low, so savvy buyers are finding success by searching low.
You can download the full data set for the entire San Diego area here, but here are the big stories for the City of San Diego:
The drop in inventory gets steeper
Every time we think we've hit rock bottom on supply, the market picks up a shovel and starts to dig. With single-family, condos and townhomes combined, the number of homes on the market was 2,900 in March, down 16.7% since February and 49.9% from the previous March.
That's 2.1 months of supply (the lowest in more than a year), where a balanced market is 5-6 months. Sellers, this is your time!
A couple of other indictors of the seller's market here are the high number of pending sales, and the low number of homes taken off the market without selling. Both send a clear message: Sellers have the power in San Diego.
Single-family home prices drop, condos jump
Prices were a mixed bag in March, with single-family homes down, and condos/townhomes up month over month. The median single-family home in San Diego sold for $380,000 in March, down 2.3% since February, and down 7.3% from March of last year. Median price for condos was up 14.1% from February, but still down 2.5% from last year. Townhomes had a great month at $300,000 median sale price, up 21% month over month and breaking even year over year.